Ben Shyman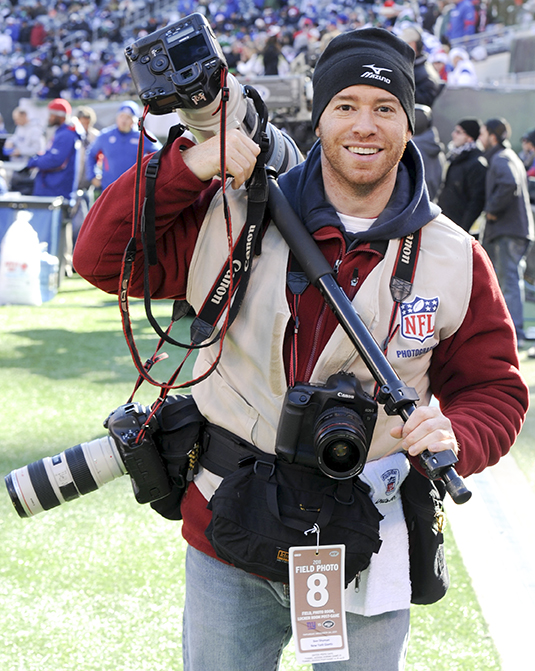 I gather inspiration and motivation from my subjects more than anything else. My greatest joys come from researching these subjects, capturing memorable moments and sharing photography with family and friends. The never-ending challenges presented by available light combined with the unpredictability of the elements keeps photography fun. Getting up and out before the sun rises is never easy, but I'm game.
My career in photography has evolved. I began shooting live entertainment, mostly rock and jazz bands, in nightclubs and bars throughout New York City. Learning to shoot transparencies in near-dark venues is where I honed my skills and understanding of exposure. On any given night, I would grab my Canon EOS 3 film camera, some slide film and the widest-aperture lenses I owned and head to any venue that would have me.
A few years later I began shooting live action sports. Learning to shoot fast sports action with longer lenses was a big challenge at first. Over the years I was blessed to photograph for The New York Times, two National Football League franchises, several on-line magazines, NCAA teams and more. I worked for The New York Football Giants and San Francisco 49ers for ten years and the experience was like no other I have had as a photographer. The days are long, the work is hard and the equipment is heavy, but the experience is rewarding. I have also guest lectured at the New School in New York City, speaking on sports action photography.
Recently I discovered my true passion: wildlife. Shooting wildlife feels like a natural fit given my prior background shooting in nightclubs and stadium venues. With wildlife, lighting conditions can be tricky, subjects sometimes move quite fast and and peak photo moments are fleeting. All my prior experiences over the past twenty years have led me here.
Being in Kenya on safari was one of the best weeks in my life. The natural wonders of Africa are beyond imagination. And it was during COVID-19 pandemic that I began to explore, in earnest, one of the greatest urban wildlife sanctuaries in the world: Central Park. With over 200 species of birds, and one coyote, Central Park is truly unique.
Although I am predominately self-taught, I have been inspired by many photographers, editors and industry professionals on my journey. My photographer heroes include music photographer David Redfern, wildlife photographer David Yarrow and sports photographer Peter Read Miller.
Perhaps most of all, however, I have been blessed to know and be inspired by the late Anthony Causi, sports photographer for the New York Post. Anthony was always generous with his advice and time. He was a mentor to me from the beginning and I can say, without doubt, I would not be half the photographer I am today without him. I dedicate this website to his memory.
Thank you for looking at my work. I hope you feel the passion and energy I put into every image here. Please respect, however, that the images contained on this website are copyrighted and can only be used with written permission from Ben Shyman Photography, LLC.
Please feel free to contact me with any questions, comments or just to say hello. Join our Mailing List
"*" indicates required fields